Learning to get started with Facebook and Instagram Shops isn't as difficult as it sounds.
"Shops" are a single online retail experience that works seamlessly across both Facebook and Instagram. You can design your Shop easily to make it work for your brand, reach a global market for your products, and drive discovery and purchase instantly.
Sheryl Sandberg, the Chief Operating Officer of Facebook, was quoted on a Conference Call in July last year (2020) that any business "can set up a digital storefront on Facebook or Instagram for free in just minutes. That is why now more than 180 million businesses use our tools every month."
But before you get started setting up your Shop, there are a few things you need.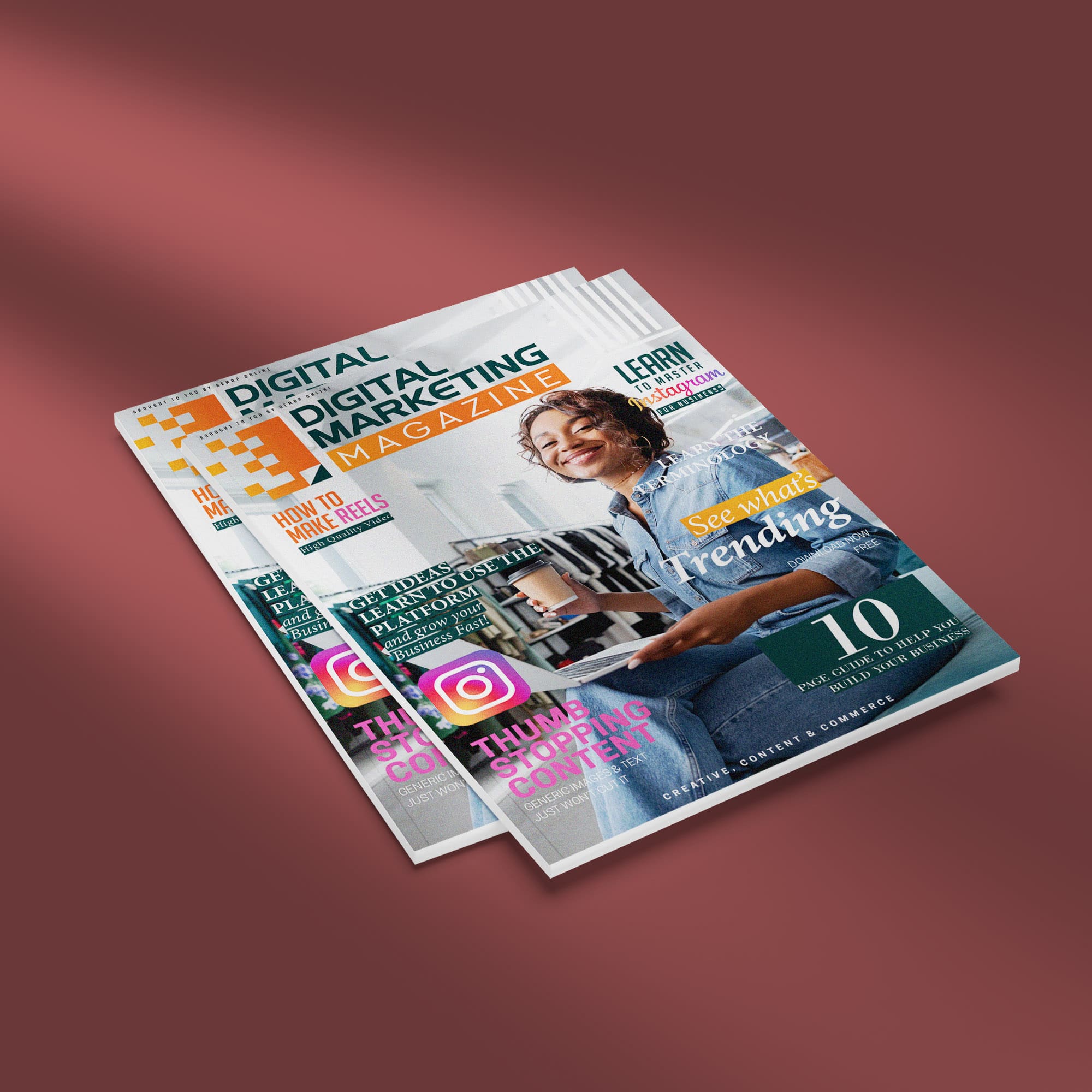 Instagram isn't just for brand building. It's one of the most powerful direct sales channels you can find. Learn to use it.
Get Your Free Digital Magazine,
Vol 2 | Digital Marketing Magazine | Learn To Master Instagram For Business
Firstly, you need to have your own direct to consumer website with eCommerce capability.
It's best practice if you can maintain some consistency between the products you offer on your site and the products you make available in Shops.
Another good thing to have before you begin is your Seller Journey summarised. It helps if you know your customer, who they are, where they come from, and what type of experience generally ends with a sale.
Then you can get started setting up the necessary accounts. To begin with, you'll need;
A Facebook Business Page

Set up your Shop on Facebook and then connect your Instagram account.
You'll need to be an admin to do this.

Facebook Business Manager

Business Manager enables users to manage their business presence; you'll need to be the admin of Business Manager.

Facebook Commerce Manager

You'll need to upload products you want to sell through Commerce Manager or Catalogue Manager.

Facebook Catalogue

You'll need to upload products you want to sell

Instagram App

You will need to have a Business or Creator account on Instagram
Inevitably with all things Insta, at some point, there's always something you can only do from within the App. So you might as well get it ready.
Now it's time to look at your Commerce Partner.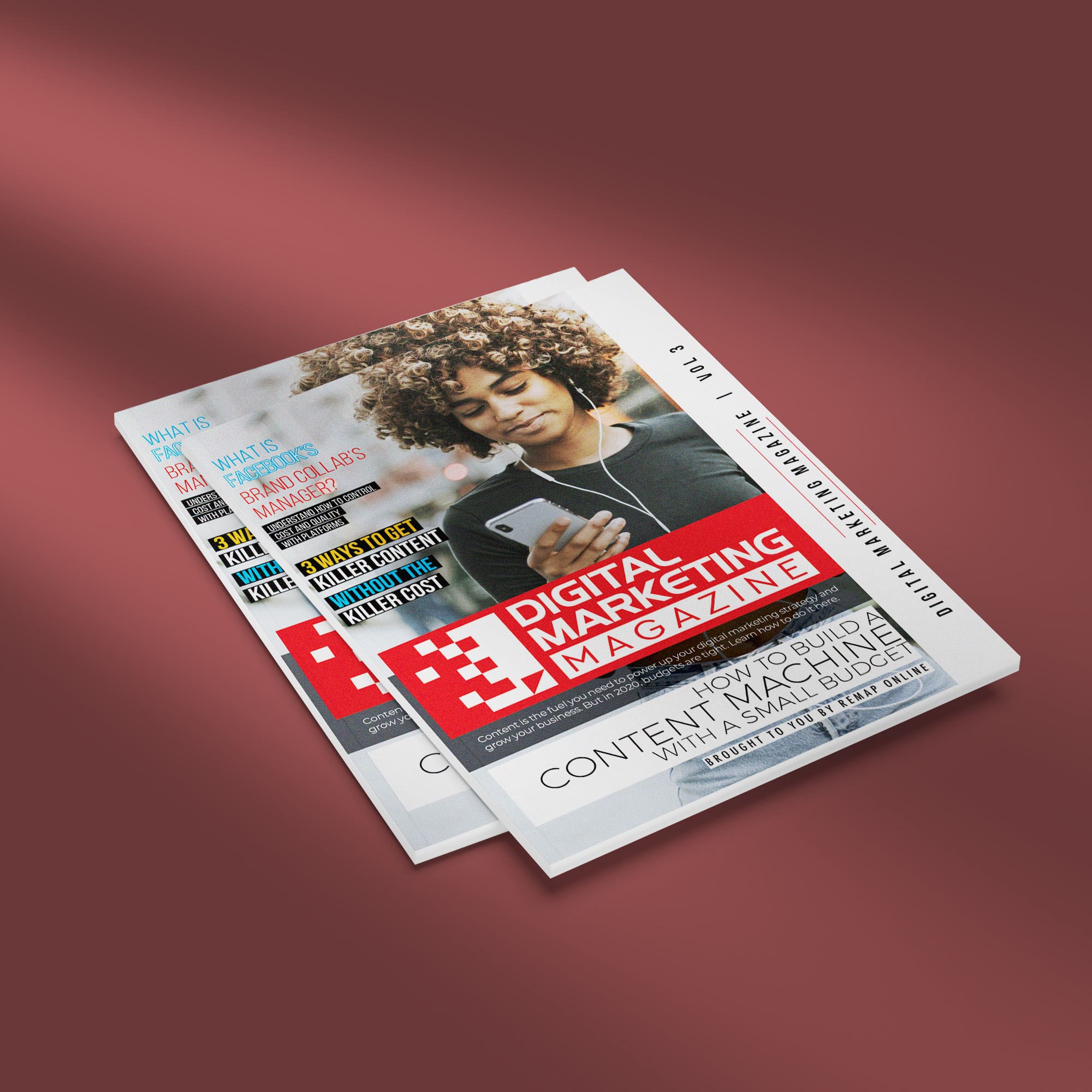 Understand the relationship between Creator and Brand to unlock your Creativity, smash your Sales Targets without having to bet the house.
Get Your Free Digital Magazine,
Vol 3 | Digital Marketing Magazine | How to Create Killer Content, without the Killer Cost.
Your eCommerce Partner is also known as your online ordering technology provider or your eCommerce Platform.
Of course, we recommend Shopify for two main reasons. Firstly, it integrates seamlessly with Facebook and Instagram. Secondly, it's just bloody brilliant to use whether you're a customer looking to checkout, or a retailer organising a catalogue or launching a promotion.
Other commerce partners that do well with integration are Big Commerce and WooCommerce. Both are popular and have off the shelf plug-ins to make things easy.
But if you're thinking of re-tooling this part of your business sometime in the future, now is the time to do it. Your commerce platform should be the foundation for everything digital. So from here on, whatever we build in terms of sales channels will sit on top of this foundation. Like any building project, you don't want to go messing with your foundations after you've already put the roof on. If you're thinking of making a change to this part of your business, now is the time.
The main point of intersection between your business and Facebook and Instagram happens in the Commerce Manager portal. Commerce Manager is where the catalogue of products you sell gets imported into Facebook's world of creativity, commerce, data and targeting.
Making sure you have a clear taxonomy set up before you do this is business-critical.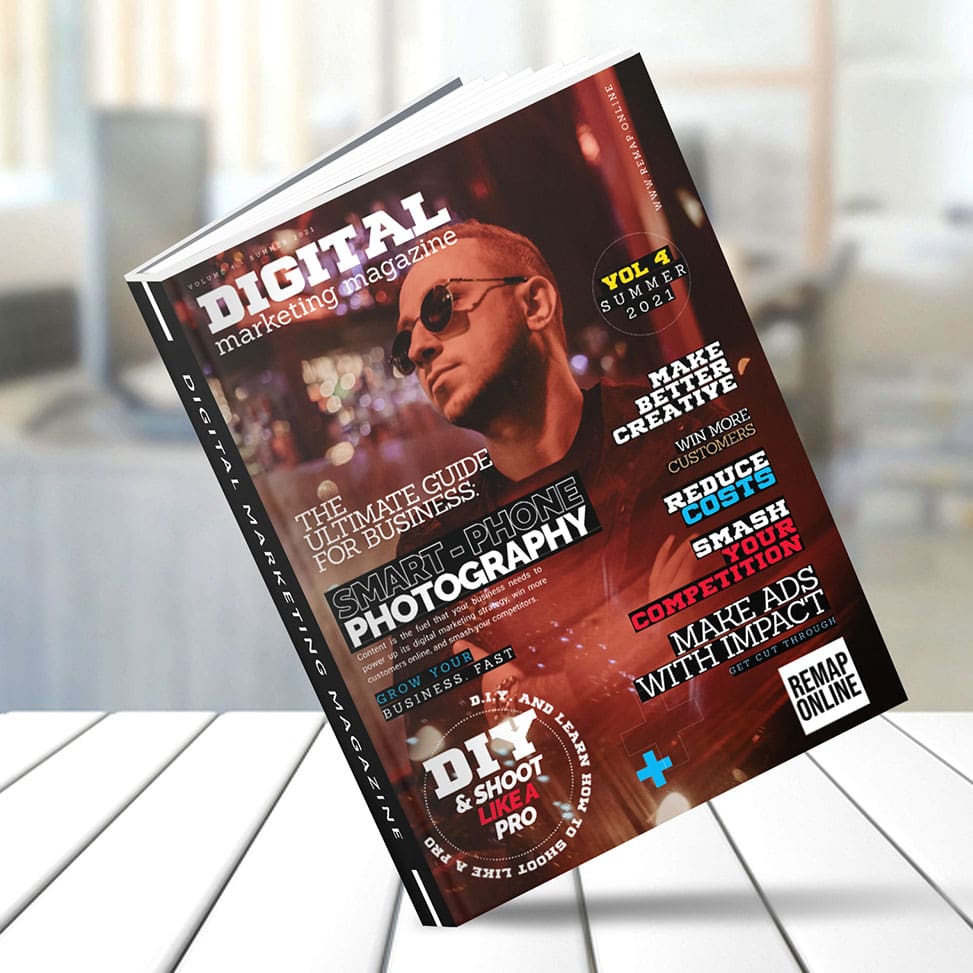 Give this free magazine to someone in your team, stand back and watch your revenue skyrocket while your costs plummet.
Get Your Free Digital Magazine,
Vol 4 | Digital Marketing Magazine | The Ultimate Smartphone Photography Guide for Business
Shopify has an off the shelf taxonomy of collections, products, and then product variants.
Other commerce partners have a different taxonomy. Ensuring you understand how your business fits into this structure is crucial to future proof of your digital operations.
Your Commerce Manager account relates directly to your product catalogue. But you can only select one record to connect with your Shop on Facebook or Instagram. Once you've joined the roster and Shop together, it's permanent. You can still edit your catalogue, of course (add or remove items), but you can't switch it to a different record later. Again, think it through to future proof your digital business operations.
Once you've set up your Shop and Commerce Manager account, and you have connected your Facebook Page or Instagram business account, you can then start to add your products to your catalogue.
Your catalogue in Commerce Manager is the single repository for all of the information (about all of the items) that you want to sell on Facebook and Instagram.
You can use your catalogue to manage all of your products and update them as your inventory changes.
There are a few different ways you can manage items in your catalogue.
You can upload your products manually
Choose to use a product data feed
Or you can use an API
Or the easiest way is to connect your e-commerce partner like Shopify or Magento simply.
The method you choose depends on several factors, including your inventory size, inventory type and how frequently your inventory changes. As mentioned above, choose wisely and think about the future.
Once you have ingested your catalogue into Commerce Manager, you can now run ad campaigns using Custom Audiences to feature specific products to specific audiences dynamically. Such as reminding someone who left an abandoned item in their cart that it's now on special or showcasing a product range to someone that has shown interest in it previously.
The opportunities to make full use of Facebook's data and targeting capabilities are now almost endless – and you'll see the results in your bottom line.
If you need any help getting started with Facebook and Instagram Shops, please contact us.
Or you can learn more about Facebook and Instagram Shops with the Facebook Insight Series we developed with the good people at Inside Small Business.