Plug Us In
Turn Us On
& Watch Your
Business Grow
Remap Online
Remap Online
Digital Marketing Agency from Sydney's Northern Beaches
How We Connect


Remap Online is a full-service Digital Marketing Agency from Sydney's Northern Beaches that operates Australia wide.
Zoom has made it unbelievably easy for us to connect with our clients.
No matter where they are, or when they need it, our clients know they can get the best digital marketing services from an Agency they trust.
Since we launched in 2019 we've worked with dozens of different businesses from right around Australia, and across several different industries.
Now our client list is home to some of Australia's best known brands.
So what are you waiting for?
Learn more about what we do, and see how we can grow your business, fast!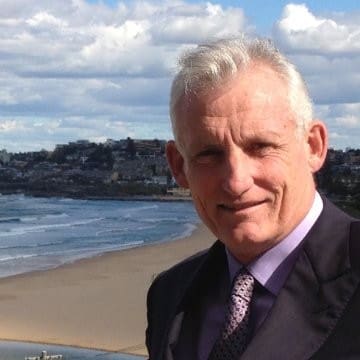 Very impressed…these people know their stuff! Stu and the staff were incredibly knowledgeable and practical in their applications. Fantastic job – great results. Would highly recommend them [see full review on Google].
Peter Hickey,
President - Institute of Advisors
Digital Marketing Agency Sydney




Facebook & Google Ads


Digital Strategy


Website Design


Social Media Marketing


Search Engine Marketing


eCommerce and Shops


Data & Targeting


Campaign Management


Influencer Marketing


Remap Agency


Remap Online


We're Fast, Affordable and


Online Marketing is Always Changing.
Running a business and trying to keep up with the ever-changing world of Online Marketing isn't easy. You need to work with a specialist if you're going to get ahead.
Sound expensive? You won't believe just how affordable it is to work with an Agency like us.
See our prices.
Get 15 years of international experience


Our Team are Trained by the Best.
Through our partnerships with Facebook, Shopify and Google, our team get access to the latest training, and industry insights that help us stay one step ahead of the competition.
Whilst our Online Marketing Agency is proudly based on Sydney's Northern Beaches, through video conferencing technology we power up businesses Australia wide.
Now's the time to grow it!
Remap Online


We Use Video Conferencing Tools to Operate Australia Wide.
No matter where your company is situated, our team follow the same great process for each and every Client. Each week we host Work in Progress Meetings via Zoom to get your business Future Fit.
We run through what work was proposed, what has been done, and what the results are for your business.
We believe that every Client should know exactly what they're paying for. Which is why we take the time to make sure our Clients understand what we do, and how we do it.
Find out what we can do for your business.
Running a Business Isn't Easy


Build Your Business




Digital Marketing


Northern Beaches


Online Marketing


Google Ads


Marketing Agency


Digital Agency


Sydney


To Grow Your Business


Today's Customer Journey's are Increasingly Complex.
Users interact with a business through multiple channels, and more often than not, multiple devices.
Any an effort to win new customers for a business needs to consider the actions those customers take before and after their purchase.
We know, that as business builders have never had more choice when it comes to the variety of technologies, tools and strategies that are available. But knowing which combination of these are going to work, for your business, and implementing them at speed, takes experience.
So if your current agency isn't able to show you the impact they've had on your business in terms of sales, then you need to re-evaluate.
Storytelling




Digital Marketing


Storytelling


Brand Trust


Online Sales


Referral


Customer Endorsement


Learn Why


Storytelling is a fundamental human experience that unites groups together and drives stronger, deeper connections.
Stories have been used by humans to communicate, educate, share, and connect for thousands of years.
When your customers learn your story, they can pass it on to others more easily. Using their own words to convey what your brand experience meant to them.
By communicating what you're about through stories, you're better able to crystalize how your company fits into your customers' lives.
This is absolutely essential in getting customers to endorse you to their friends and family.
Word of mouth always has been, and always will be the best driver of growth for almost any business.
Stories make it easy to pass that endorsement on.
Storytelling is a powerful method for learning. As business owners, we always need to learn more about the world we live in, and the customers that we serve.
As well as being an important strategic tool, storytelling is also an extremely important tactical tool that can help you stay consistent across an increasingly fragmented media world.
Want to learn more?
Why Our Clients Love Us:
We're Transparent On Costs
100%
Everything is in the Cloud
100%
Fast, Affordable & Effective
100%
Hyper Focussed on Sales
100%
Remap Online Marketing Agency