It All Should Work Together



Creative, Content & Commerce
Remap Online is a full-service digital marketing agency.
Web, Search and Social. It all should work together. When it does, you unlock massive value for your business.
It doesn't matter what industry you're in, or what type of business you have, everyone needs to use a mix of these channels to compete online and grow.
Our expertise is in helping companies to unify their marketing efforts, and grow their business fast! But for us to know exactly what the right combination of these channels is for your business, we'll need to have a conversation. 
Before you're ready to do that, you're going to want to know a bit more about our agency services.
What we do, and how we do it.
See What We Can Do For You


Choose the area that you want to focus on from the options below.
Read the success stories of work we've done.
Take a look at our prices, and you'll be amazed at how affordable it is to work with us.
Then Contact Us so we can make a plan to grow your business today.
We know choosing to work with a full-service Digital Marketing Agency can be a big decision. That's why we provide the best possible insights, education and support that we can.
We'd love to learn more about what you want to achieve and see how we can help.
Don't Wait Any Longer


Select the area of Digital Marketing you want to focus on the most


We Know if Your Business Goes Well. So Does Ours.


Our Clients enjoy the kind of personalised service that you can only get with a full-service digital marketing agency. To us, you're not just another customer; you're our Client, and our Partner.  We're 100% focussed on growing
your
business.
All of our Partners can access our extensive global experience in the realm of Digital Marketing. From Website Development with WordPress, eCommerce development with Shopify, PPC with Google or Facebook and Instagram Ads. We've been highly successful in helping to shape the growth agenda of many high profile Clients, and a string of Small to Medium Businesses (SMB's).
As a digital marketing agency, our model couldn't be easier to work with.  You simply plug us in, turn us on, and watch your business grow. We're an off the shelf, plug and play digital marketing department, purpose-built for the modern age.
As a full-service digital marketing agency, we build brands and transform businesses. Unify your marketing efforts and unlock massive value across Web, Search and Social with Remap Online.
Remap Online is a Full-Service Digital Marketing Agency based on Sydney's Northern Beaches of Sydney that operates Australia wide.
We advise our clients on digital & content roadmaps, digital marketing strategies, best practices, test & learn's and regional guidelines across different markets, ensuring seamless digital integration across editorial, video, display, search, social, eCommerce, and programmatic, to align and unite all facets of their business & most importantly win them, new customers.
We build brands and transform businesses through Web, Search and Social.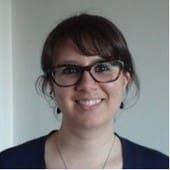 "The Remap Agency team delivered our Inbound Marketing Strategy, to give us marketing automation capabilities that connect to our CRM."
Odette Carney,
Head of Marketing - GE Healthcare
Select the area of Digital Marketing you want to focus on the most


Meet Our Founder & Managing Director
Director of Digital. Bauer Publishing


Head of Development. Yahoo!


Director. Content & Marketing. Cirrus Media


15 Years Industry Experience


We live in that space where Brands, Content and Technology collide. We're passionate about understanding our Partners businesses, and working hard to deliver them the results they deserve.
Prior to starting Remap Online in 2019, Stu Stevens worked as Director of Digital for Bauer Media, and Head of Development for Yahoo!
15 years of international experience in Digital Marketing, at your service.
Remap Online Marketing Agency