GET A DIGITAL STRATEGY DEVELOPED FOR YOUR BUSINESS


Creating, managing and amplifying compelling, relevant content is vital to brand growth today.
If you don't already have a digital and content marketing plan, or your current plan is outdated, then you need to work with us to get a fresh perspective.
Our strategy development process is fast, but comprehensive. Most importantly, it gets results.
We can show you the best approach, to see what you and/or your team are doing right (and wrong), and to understand the skills, processes and tools that can improve your digital and content marketing results in the future.
We've taken all of our years of experience and put it into one, simple – easy to access process that can create (or reinvigorate) your digital and content marketing strategy.
We call it … the Strategy Lite.
Digital & Content Marketing Strategy
$750
one time fee
Digital Marketing Strategy

Tactics & techniques

Creative Development

Content Planning

Content Strategy

Content Strategy

Building your brand story

Omnichannel communications

Customer Relationships
Digital and Content Marketing Strategy Development


Developing & articulating a brand online
100%
Why consistency matters
100%
Why branding matters
100%
Developing your brand story
100%
Omnichannel communications
100%
Content Planning & Scheduling
100%
Analytics and the metrics that matter
100%
Connecting your content to cart
100%
Creative development
100%
Media planning across channels
100%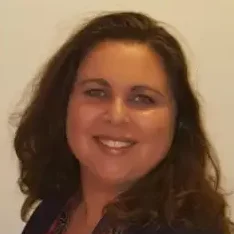 "I presented parts of the Strategy Lite at a recent conference – it was so well accepted that I actually got several comments after the presentation from people saying how good (and succinct) that particular piece of work was. Of course, I didn't tell them that my Agency did it :)"
Charleene Mundine,
Owner - DLCM
with the Strategy Lite


What's in a 'Strategy Lite' from Remap Online?
We create an outline of your business and take a look at how your products, services and company began.
We define your audience and your business personality.
Competitors are always worth a quick look, but we'll be careful not to dwell.
We'll develop your brand statement.
Document your visual identity with a Colour Palette and Mood Board
Most importantly, we'll outline a plan for your brand to make Connections on Social Media.
Finally, we'll outline your Influencer Marketing framework so your business can grow, fast!
What does it cost?
You can get your own Strategy Lite done for just $750.00 AUD
Why should I get Remap Online to do it?
Because we have the knowledge, experience and business process that sets us apart from the rest. Taking part in these short (but intense) bouts of education on a specific topic, offers business builders like you the chance to learn new skills with both proficiency and speed.
There are four main points that underpin any successful brand plan;
Existence
Purpose
Identity
Connection
Out of these four points, "connection" is usually the most overlooked.
But in Digital Marketing, making connections is the main game and it takes an agency (like Remap Online) that has the experience, partnerships, and skills to really bring this to life for you. Planning is critical to get right because these types of plans provide the foundation for so many other business actions in the future. Don't underestimate the role experience plays in this process.
How do I get started?
All it takes is a few simple steps;
Contact Us (if you haven't already), so we can chat through your business needs and see if the 'Strategy Lite' is the best service for you.
If it is, then we'll work together to get payment out of the way by sending you an invoice, which you can settle via EFT, PayPal or the Credit Card of your choice.
Then our team will immediately get to work.
Depending on your requirements, some of our Clients may be asked to complete the Brand Planning Checklist for the 'Strategy Lite'. If this pertains to you, we'll send you a copy of our questionnaire to fill out with your company's information so our team can get to work.
That's it! It really is that easy, and from here – our team do all the heavy lifting. 
Note: when you go to fill out the checklist remember 'speed is your friend'. The first answer that pops into your mind is usually the most correct.
Once you're done, with the checklist click "Submit".
Then it's over to our expert team who do the rest.
Within two weeks we will have developed a comprehensive digital and content marketing strategy for your business. Then we'll meet with you again to walk through it, get your feedback, and make changes before we present you with the final document.
Sounds simple?
We hope so because our team have worked really hard to make this process as simple, safe, secure and easy to use as possible.
So what are you waiting for? Let's get started! 
Remap Online Marketing Agency