WORK WITH A SOCIAL MEDIA MARKETING AGENCY


There's never been a better time to work with a Social Media Marketing Agency like Remap Online. As an official member of the
Meta Business Partner program, Tik Tok & LinkedIn Agency Partner,
 we know how to grow your business
fast!
We provide social media management and marketing services for hundreds of Aussie businesses right around the country, from as little as $240 a week.
We've got the creative, strategy and advertising capabilities that you need to build your business online.
Our advertising campaigns run across LinkedIn, Tik Tok, Twitter, Facebook, Instagram, What's App, and Messenger. While our services range from social media marketing strategy to content creation and publishing, influencer marketing, data, targeting and custom audience development.
Social Media Marketing
$240
per week
Facebook & Instagram

Content Development

Stores and Shops

Catalogues & Commerce

Content Development

Audience Development

Commerce Manager

Influencer Marketing
Social Media Marketing and Management


Social Media Marketing
100%
Social Media Management
100%
Social Media Marketing Strategy
100%
Influencer Marketing
100%
Content strategy & Development
100%
Advertising & Publishing
100%
Audience development
100%
Campaign optimisation
100%
Facebook and Instagram shops
100%
Catalogues and Commerce Manager
100%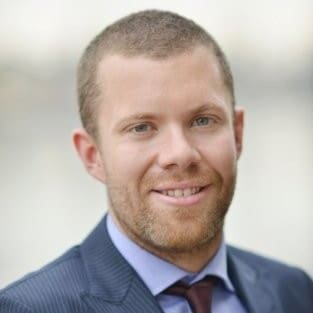 "We didn't have a Social Media Strategy for Jumeirah. Remap created a "Playbook" for Social governance that gave us guidelines to work across global markets."
Charlie Taylor,
Group Director of Brand - Jumeirah Resorts
Work with a Social Media Marketing Agency


Five Things To Consider Before You Choose A Social Media Marketing Agency.
Before we go over the five things you need to consider before you choose a social media marketing agency, we need to explore whether or not a digital marketing agency is right for your business at all.
Or perhaps you should simply hire a team in house.
There's no denying the overall power of social media. It's now the leading advertising and marketing channel for nearly every single type of business on the planet. That's not a bad achievement for an industry that's still in its infancy.
Facebook only began in 2004 while Mark Zuckerberg was still at University, and Instagram wasn't created until 2010 (before Facebook purchased it in 2012). Byte Dance didn't found Tik Tok in China until 2016.
Social Media Marketing as a discipline of Advertising couldn't be much more than 5 – 10 years old. That's hardly a mature industry in anyone's book, and it's yet to get anywhere near the peak of its immense potential (and the potential is enormous).
A recent study by Global Web Index found that over 42 per cent of us use our social media networks every day to learn more about different brands, products, and services. And mobile is the dominant screen of our time, with Australian's spending more time swiping between apps on our Smartphone's than we do flicking between TV channels.
So why are we telling you this?
Suppose you have something essential to the growth of your business. The same thing is constantly changing and growing at 100 miles an hour (as a business builder). In that case, you need to dedicate a decent investment toward it.
You've got to make sure that you're doing it right today, tomorrow, next week, and next month. Or you'll get left behind. That's not an easy proposition to digest. But by now, you must know that deciding not to invest in social media marketing at all would be catastrophic for any business.
Because fundamentally every business has to make a choice on where to put their investment.
Invest in a team that sits within your business. This type of in-house capability (for example) of a small group of 2-3 junior staff would probably cost you a few hundred thousand dollars a year at least.
Or you can decide to work with a Social Media Agency that might cost you as little as a few hundred dollars a week.
But comparing the two options isn't always apples for apples. For example, your own small, in-house team simply can't compete with an agency regarding social media strategy, keeping up with global trends (and change in general), tactics and cost. Plus, agencies can scale up (or down) very quickly when needed—a handy thing to note is the age of 'lockdowns'.
If you still want to hire a team in house, talk to a recruitment company. But suppose you've decided that you want to work with a reliable social media marketing agency. In that case, the next step is to choose the right one.
Here are five things to consider before you choose a social media marketing agency:
1. Know and Understand Your Goals
The first step is to understand what you want to achieve out of social media. Your business goals should guide the formation of your social media strategy. It will also determine how you analyse success. Research reveals that businesses with a well-defined social media content strategy have a 30 per cent increase in conversion. In plain language, that means they win about 1/3 more customers than their competitors do.
When you have specific business goals in mind, it also allows you to effectively allocate your resources and budget. So can measure the impact of your Facebook Ads and calculate your Return On Ad Spend (or ROAS).
2. Do they have experience with Similar Clients
When it comes to marketing, one size never fits all. When you choose a social media marketing agency, think about your objectives, the tone of voice you after in your content, and the target audience. All of these factors matter. Inquire the agency has to experience working with a business (or an industry) similar to your brand. If so, what results did they get?
3. Are they just white labelling the natural resource?
We ran a recent poll on LinkedIn. Do clients care if their agency white labels another? The results weren't black and white, but the one that got the most votes was "not if I know about it". That's an excellent position to take. If your agency will use cheaper resources offshore – and that's managed effectively – for some components of your digital marketing services, then that's fine. Just so long as you know about it and those 'cheaper rates' are passed onto you. But when it comes to content specifically, it's tough to do that from another market. Content works best when it's local, personalised and authentic. Analyse how the agency you're considering operates on a day-to-day basis for different projects. Where will the content be created, and by whom? Do they know and understand your business?
Some agencies have an in-house social media team. At the same time, other agencies outsource absolutely everything to third-party service providers. They act only as of the middleman. In that model, how can they guarantee results?
4. Social Media Marketing should be a Core Pillar in their Range of Agency Services
Another critical aspect to consider is whether or not they are a Social Media Strategy Agency. That is, do they understand social media strategy as an agency. And do they understand social media strategy enough to offer social media strategy as a core pillar in their range of services? Why is this important? Because agencies should be in the advice business. Take a look at whether or not they list "strategy" as a component in their range of services.
5. Gather Real Feedback from their Past Customers
Like any other decision when hiring professional services, a reliable sign that the social media marketing agency is successful and experienced is booming, not having a decent set of customer reviews. Looking at reviews can be misleading, but not if you dig a little deeper. Don't just look at the number of stars they have on Google and make a decision. You need actually to read the review their past customers have said. And make sure you check out more than one channel for reviews, have a look at several media such as Facebook, Google, and LinkedIn.
Suppose they only have two 5 star reviews with a very brief comment that says "these guys are great, highly recommended". In that case, those reviews are probably just from friends and family. Real customers never leave a thought like that. Genuine reviews describe the task that the agency has done successfully in the past.
More importantly, honest reviews come from real people.
Customer success stories on a website with no image of the person's face are most likely just made up. Go to LinkedIn or Facebook, and search for the person's name. Is there a marketing manager named John Smith who works for Colgate? Don't be afraid to dig a little deeper because great reviews are impossible to fake at scale when you do. Experience counts.
Make Your Decision
For any business to succeed in today's digital-first era, it's imperative to choose a social media marketing agency that you can trust. An agency that you know will deliver.
Don't rush it, do your homework, and choose wisely.
Remap Online is an official Facebook Marketing Partner based on Sydney's Northern Beaches. Our Social Media Packages start from as little as $185 a week. To see how we can grow your business,
Contact Us.
Remap Online Marketing Agency