Black Friday this year will be on Friday the 27th of November (2020). Just like New Year's doesn't happen in only one Pub, Black Friday isn't for just one retailer. It's for every retailer, worldwide. Here's how your Aussie business can cash in.
Amazon's Prime Day Sale came and went on October 13th – 14th (2020) and their staggering result sets up an ominous expectation for Black Friday sales this year.
Over the Prime Day sales event, Amazon alone generated more than $3.5 billion (USD) online.
That's an increase of + 60% compared with last year (2019), and it sets an all-new record for the SME's that make up the Amazon marketplace.
Whilst Amazon didn't disclose exact figures yet; it did say this, it was their third-party sellers' that took the windfall as their Prime Day sales grew even more than Amazon's own retail business.
So what does this mean for your business?
Well, you should expect Black Friday this year to be significant.
How big I hear you ask?
In 2019, Australian's spent $3.9 billion (AUD) online in November, and given the dramatic rise in online shopping this year (due to COVID-19), you can expect the Black Friday 2020 results to be even bigger. Possibly, even 60% bigger.
Its popularity rose as an online sales event because it typically marks the beginning of the Christmas Retail period, and is far enough out for you to order online and still get delivery safely before Christmas eve.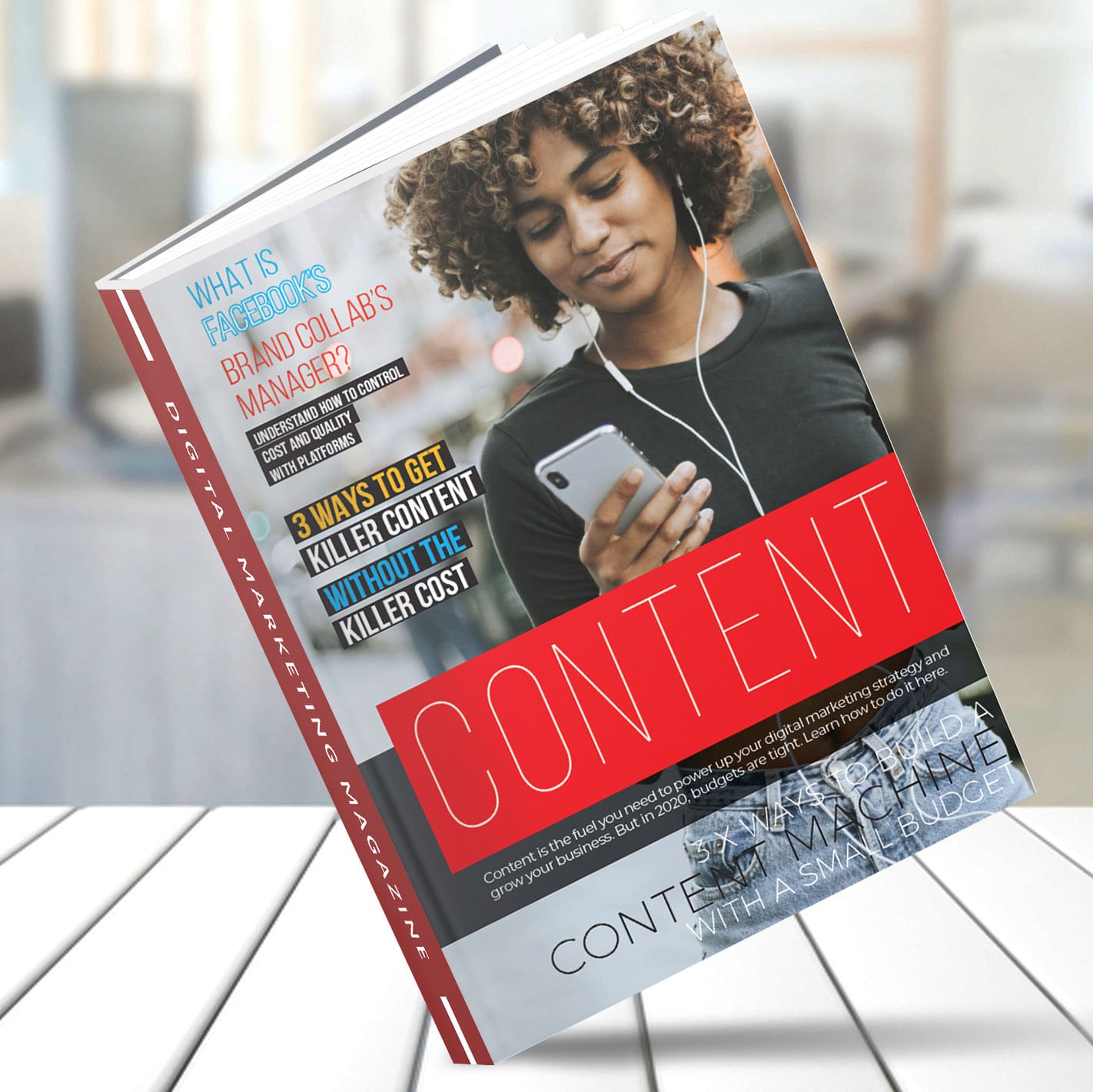 What is Black Friday, and where does it come from? Black Friday started in the US as part of their Thanksgiving holiday and has since grown to become the single largest online sales event worldwide. Want insights like these? Get Your Free Digital Magazine, now.
Get Your Free Digital Magazine,
Vol 3 | Digital Marketing Magazine | How to Create Killer Content, without the Killer Cost
So why do they call it Black Friday?
It's not clear where the name came from. We know in Australian terms Black Friday could have connotations with our dreaded bushfire season, but it's not related to anything of the sort.
Rumour has it that the online sales mega-event got it's nick-name because November / December is the time of the year where online retailers can finally begin to turn a profit – going from being 'in the red' to being 'in the black'.
I'm not convinced of that one, but there's no denying that 2020 has been a tough year for retail.
Whilst online sales have been skyrocketing due to lockdowns and the pandemic, consumers, in general, have taken a massive hit. One viewpoint could be that many would have struggled financially in recent months, so they're less likely to spend at all.
But with the Prime Day sales figures being up by +60% it's safe to say that the financial pressures on consumers may be a significant contributing factor to support these online sales mega-events as consumers look to chase bargains in the lead up to Christmas.
So how can your Aussie business make the most of it?
As with any big sale season, there are dodgy merchants, and customers have a right to be wary of them.
Suppose you've been working hard on your online presence all year you have nothing to worry about. In that case, your reviews will be in good shape, your website, store and User Experience will be well developed, and all of the trust signals that you exhibit through your online customer experience will emanate your stellar reputation.
But if you've let it slip, then now's the time to cram. However, if consumers can see that a particular merchant has only been created in the last couple of days, and they haven't yet built up any feedback or social proof around their brand, that merchant will (rightfully) be treated with caution.
Whilst the actual sale period is only 24hours, you can promote your sale as an upcoming event well ahead of time. Our insight (as we published online earlier this year), is to go hard and go first with this promotion.
Any sales event that generates billions in revenues is going to be competitive. So don't leave your communications to the last minute. Get to your audience now, and let them know that you'll be participating in the sales event. Give them the details of your promotion and what's in it for them. Do that with vigour, and you'll reap the rewards by month-end.
We wish you all the best in turning 2020 around and making some profit for your business.