Google misled customers on location data – Australian Court.
The Federal Court's ruling in favour of the ACCC over Google has put Australian Business Owners on notice.
In the first ruling of its kind, the Federal Court said Google had violated Australian Consumer Law regarding consumer safety. 
The court stated that Google had misled Android users in Australia by collecting their location data via smartphones without their consent.
The decision turned out to be a partial win for the Australian Competition & Consumer Commission (ACCC). The ACCC was initially responsible for raising the charges against the search engine giant in 2019. The ACCC originally made allegations about Google's on-boarding process for Android devices across the period of 2017 & 2018 that they viewed to be deliberately deceptive for consumers. 
Misleading Information About Collection of Location Data
The Australian Court accused Google of profiteering by collecting as much data about their Android users as possible and selling it to their advertisers without their user's consent. 
The Federal Court in Australia has given the ruling that the leading technology giant has provided misleading information to Android users concerning location data. The court revealed that Google continued collecting "Location History" on some Pixel and Android phones – even for the users who selected the option of "Do Not Collect" or "No" in their settings.
The ACCC further stated that if the customer had said "NO" to tracking "Location History" but left "Web & App Activity" turned "ON", then Google continued collecting location data on those users. 
Justice Thomas Thawley from the Federal Court said this was deliberately misleading Australian Consumers for the benefit of commercial gain. A big 'no-no' under Australian Consumer Law. It has served to be the first-ever ruling, anywhere in the world, for location data concerns of this nature.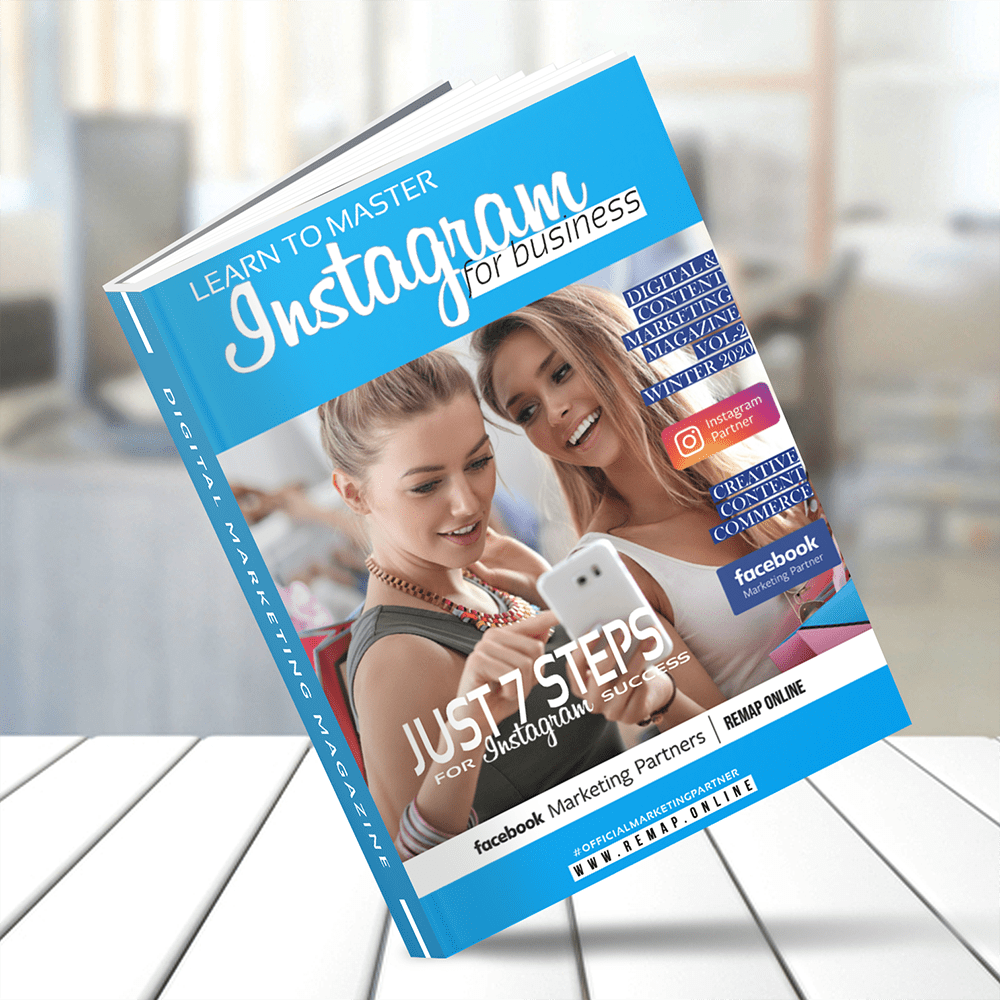 Instagram isn't just for brand building. It's one of the most powerful direct sales channels you can find. Learn to use it.
Get Your Free Digital Magazine,
Vol 2 | Digital Marketing Magazine | Learn To Master Instagram For Business
Breaching Specific Sections of Australian Consumer Law.
Justice Thawley added that at least some consumers would have been misled because these users believed that their data would not be collected. 
As per the Federal Court reports, the multinational technology company has now breached specific sections – 29 (1)(g), 18 and 34, of Australia's Consumer Law. 
The Decision of the Federal Court
The Federal Court in Australia added that the overall conduct of Google might not have misled the entire group of users. However, the general conduct of Google had indeed misled some. The proportion (or number) of users within a cohort who have been misled does not matter in the eyes of the court. If you've conned one, or a million, you've still breached the Law.
The Federal Court has accused Google in Australia of growing into a trillion-dollar company through this mechanism. 
The court also revealed that when consumers declined to have their "Location History" setting turned off, they were still misled. This is because Google did not provide them with any information on the consequence of leaving the personal "Web & App Activity" switched on. Google continued collecting, storing, and using their personally identifiable location data without their knowledge. 
ACCC reports they are delighted with the overall outcome of the first case. Between January 2017 & December 2018, consumers had been made to believe that Location History was the only given account setting that was affecting the overall collection of the personal location data. Companies that look forward to collecting information must explain the respective settings properly & transparently such that consumers do not get misled.
ACCC Get Its Satisfaction
The ACCC is now going to issue Google with a large fine – along with publication orders, declarations, and compliance orders that are going to be determined and announced toward the end of 2021. 
Rod Sims – ACCC Chairperson, revealed that along with financial penalties that will be in the ten's of millions, they are also seeking a legal order for Google to publish a notice to consumers in Australia that better explains the location data settings on Andriod phones in the future. Similar to how Tobacco companies need to label their products with full disclosure.
He added that this would help in ensuring that the consumers can make well-informed decisions. The customers can also decide whether specific Google settings featuring personal collection of location data should be enabled. 
Currently, the company is reviewing the available options – including a possible appeal. The company aims at providing robust controls for location-specific data and keeps looking to do more. As per the company's claims, it has recently introduced the concept of Auto Delete options with respect to Location History.  control access to their data. 
What is the Impact of this Decision? 
The ACCC stated that it would determine its compliance orders and penalty fines for Google later in 2021. The Commission also aims to force Google to make a formal statement to consumers in Australia that can better explain the labyrinth of privacy settings and 3rd party data deals that it uses to make its vast profits. 
The ACCC has now grabbed two major corporate scalps in this arena, Google, and the medical appointment booking App, Health Engine (who was recently forced to pay $2.9 Million in fines).
And that's just under the current laws. 
Don't forget that Australia's Attorney-General kick-started a formal review in December 2019 of the "Australian Privacy Act" that hasn't been touched since it was brought into Law in 1988. 
A lot has changed in the world since 1988. Still, that Act should be the single piece of legislation that ensures any companies privacy settings empower consumers, protects their data, but doesn't restrict the growth of Australia's digital economy at the same time. 
This Australian Privacy Act review was announced shortly after the results of the ACCC's "Digital Platforms" Inquiry were made public the year before (2018).
What does this all mean for Australian Internet Businesses?
Beware of the perfect storm starting to form for those unwary players. 
On one side, you have the ACCC, which clearly has misleading privacy policies in its sights. 
On the other, you have growing consumer distrust powering politicians to reform a regulatory system that is slowly but surely catching up. 
If today's laws are outdated (and they are), but the ACCC can use them to successfully prosecute the likes of Google (and they have), then when the new laws kick in (and they will), you can expect a far more ferocious ACCC, with a lot sharper teeth.
If your business relies on the commercialization of 3rd party data to turn a profit – rethink it now.