Building an
eCommerce Powerhouse
with Shopify
& Perfect-Hair
Client: Perfect Hair
Year: 2021
eCommerce: Shopify & WooCommerce
WooCommerce, Shopify and Perfect-Hair
pierrehaddad.com | perfect-hair.com.au
Shopify
and
WooCommerce
business owner,
Carol Haddad
knows a thing or two about hair styling, treatments, colours and extensions, as well as eCommerce. And it's a good thing she does because many Australians now depend on that expertise to keep themselves looking good.
Especially in lockdown.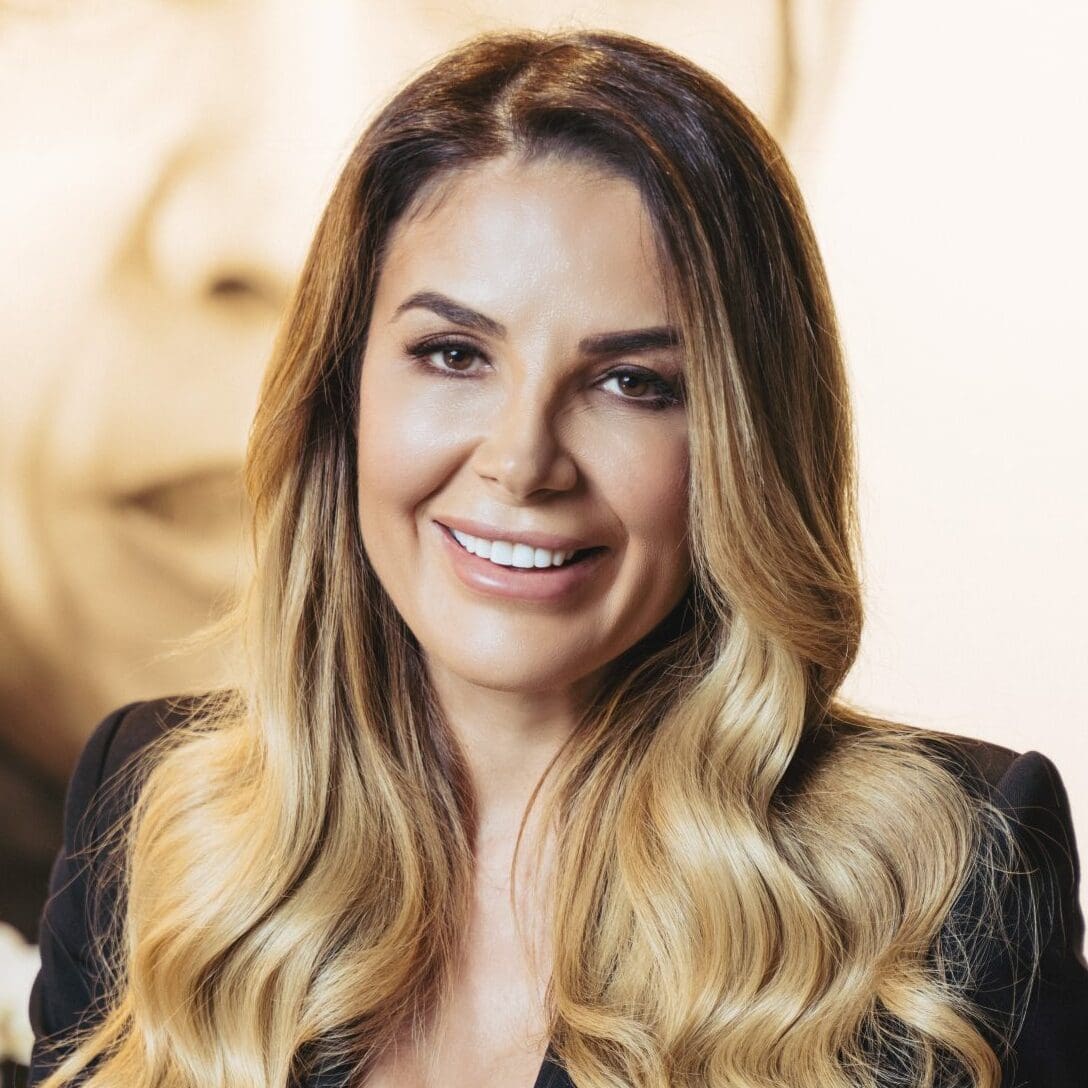 I cannot thank Stu from Remap Online enough for all of his help and support in getting our digital strategy on track. Stu and his team have been fantastic in getting us to where we needed to be to further grow the business. From strategic planning right through to reporting and management, the levels of service provided have been more than anything I have ever experienced previously. Would highly recommend Remap Online… [see full review on Google]
Carol Haddad,
Business Owner
Online Retail
pierrehaddad.com | perfect-hair.com.au
Carol Haddad
is the owner of (not one but) two businesses here in Sydney. The original salon business was set up by her late husband,
Pierre Haddad
and has grown into a thriving success in recent years. Combining a beautiful WordPress website with a
WooCommerce
store for online retail, the salon is perfectly located in the foyer of the
Hilton Hotel in Sydney's CBD
, this salon is well known (and revered) by a large customer base, including some of Sydney's most famous socialites and elites.
Back in the days when you could actually travel somewhere, customers would even fly interstate just to stay at the Hilton and get treated by the team at Pierre Haddad. It really is that good.
In addition to the salon, this busy business builder (Carol Haddad) also runs her own online retail business via Shopify, called Perfect-Hair. This thriving eCommerce platform allows her business to sell their exquisite and unique charcoal and keratin hair treatments to the rest of Australia, and around the world.
Connected enterprise
pierrehaddad.com | perfect-hair.com.au
Both of these businesses are related. They sell hair care products and services to a similar type of customer. But they are also very, very different.
One is a local services business (the salon) who's audience is mainly based in Greater Sydney. The other is an online retail and wholesale business – selling Australian made products to a global audience via eCommerce (Shopify). Taking on the likes of Oribe and winning here at home.
Having gone through a management shake-up in the early part of 2021, the executive team hunted for a new digital agency. Both businesses needed to develop their own identity better, but there was also an exceptional opportunity for them to help each other grow.
The opportunity to manage them together as a connected enterprise couldn't be overlooked.
As a young and vibrant eCommerce brand, Perfect-Hair has a fantastic opportunity to leverage the significant heritage and know-how of the well-established salon brand Pierre Haddad. They used the Shopify platform to make their professional / salon-quality products available to a national & international target audience.
THE BLACK HAT TECHNIQUES USED BY THEIR PREVIOUS AGENCY HAD LEFT THEIR BRANDS IN DISARRAY
After a very competitive process,
Remap Online
proudly won the pitch and now provides end to end
digital marketing services
for the Haddad enterprise across both businesses, across
Web, Search and Social.
We have worked closely with their executive team to develop their creative strategy, bringing to life each brand and ensuring that there is an inherent connection between the two. We knew it was essential that they work with a digital marketing partner who understood how to make the most of this relationship to grow their business fast!
As a first step, we cleaned up much of their back end – to simplify how their digital assets were constructed and further enhance the benefits of having one executive team manage two different businesses simultaneously.
An example of this is how we changed the setup in the back end of Facebook. We used Business Manager to properly claim ownership and verify each of their different business assets. Then we grouped them so these sales channels could connect directly to their online stores. They were deleting several defunct pages and ad accounts in the process.
This dramatically improved data flow and allowed our new ad campaigns to run effortlessly across Facebook, Instagram, WhatsApp and Messenger. Increasing sales while decreasing ad spend
We applied the same approach to search. The Black-Hat techniques used by their previous agency had left both of their brands in disarray. Fake sites had been set up with dummy domains, and all this from an agency that was a so-called 'specialist' with Google.
Angry customers would hang up the phone after they realised that their marketing had duped them, and in fact, they didn't have a salon in their local area as the fake URL's had implied.
Their partners had been allowed to publish duplicated content across their websites, which meant Google was now punishing them – not helping them.
Our team had to deploy a significant effort upfront to clean up the back end of this, re-engineer the integration between Google and Shopify, and correctly set up Google Merchant Centre, and their SEO and PPC campaigns.
It took nearly six weeks of intensive work from our team to properly get the fundamentals in place.
But with that solid foundation now set, we are already seeing some significant results – and are helping this business reach new heights as we set up a sustainable and viable team of Creators and Influencers who will provide the creative spark and access to the highly engaged audiences that any brand in this vertical needs to thrive.
Their first campaign was designed to support online sales of Perfect-Hair products via the Salon's online store. We achieved a solid $3 return (in actual purchase) for every $1 of advertising they spent with Facebook and Instagram.
That's not "add to cart" or "media value". That's $1 out, and $3 back in verified online purchase through their Shopify store.
INFLUENCER MARKETING
Instagram Creators


Facebook Creators


Brand Collabs


Collabs Manager


INFLUENCER MARKETING
Building an eCommerce Powerhouse
Influencer Marketing is an area that is crucial to any brand in this category.
Still, the actual value of what each relationship (with each Influencer) is worth far too often remains unclear. Using
Facebook's own Brand Collabs Manager
(a tool specifically designed to help brands manage their Creator and Influencer Marketing teams), our approach means we have established a network of partners whose activity we can very closely track and measure for the Client.
This process allows us to extract the maximum value possible out of these relationships. We know precisely what each Creator and Influencer is doing for the broader marketing program. The results that the Client has seen (in terms of online sales) has been excellent – and the value that they realise to their bottom line from running the whole spectrum of activity across Shopify, WooCommerce, Google and Facebook is a real credit to their vision and skill. Not to mention, of course, the kick-ass products and services they deliver.
When you take a multi-channel approach across Web, Search and Social, you can unlock massive value for your business.
But far too often, we're picking up new Clients who've been with these so-called 'specialist' agencies from yesteryear. Who are employing Black-Hat techniques – that punish their Clients businesses. They're often missing an agency that can see the big picture and who has the skills and experience to provide the right advice and create the right strategy for their business as it sits across multiple channels – not just in one track.
Because when you do, as we've shown with this Case Study here – you can unlock massive value for your business.
It certainly worked for this Client.
Remap Online Marketing Agency