Turning
Home & Away's
Tour Guides into
Content Ninjas
Client: Channel 7's Home & Away
Year: 2020
Role: Social Media
Channel 7


Home & Away


Television Series


Social Media Marketing


Brand Extensions


Content


The Official Home & Away Tour is a brilliant example on how a business doubled its sales in just a few weeks by unlocking their hidden content capabilities and using that to supercharge their Social Media Marketing. 
CONTENT IS THE FUEL YOU NEED
But how you get it is key to your budget
Home and Away is one of Channel 7's most popular shows. Having been on air for decades, this show has a huge and passionate fan base. This highly engaged fan base, in particular drives viewership on their catchup service 7 Plus and has kept the show in Prime Time for many, many years. 
Home and Away is a daily show with powerful storylines and dedicated fans who want to 'catch up' on any episodes they miss. 
MOST CONTENT IS WITHIN YOUR REACH
In 2020, all television networks need to work harder for their money, and Seven West Media is no different. The Home & Away show has a very loyal and highly engaged fan base, both here in Australia and also in the UK where it screens on Channel 5. 
Capitalising on this engaged fan base, the show licensed their brand to a tour company who ran live tours offering fans the chance to jump on a bus and head up to Summer Bay (also known as Palm Beach) to watch the filming and meet the stars of the show. 
People from all over the world want to travel to see Summer Bay (also known as Palm Beach which is the most northeastern point of Sydney). Bus tours taking fans up the coast to meet the stars of the show, watching them perform live on the set, and taking them on tour around Summer Bay to the various shoot locations was a popular tourist activity. 
Given the nature of this particular tourism product, social media was always going to be a brilliant place for them to promote themselves. But their margins were small, and so marketing investment wasn't easy to come by. 
But despite this access to fans, the alignment with Seven West Media, and the popularity of the brand, the tour company wasn't making a single dollar out of social media and struggled to get any regular cadence with it. They simply didn't understand how to grow their business through digital channels. 
Remap was hired to help the tour company unlock social media as a revenue stream, and central to that strategy was finding new customers from organic referral. 
If Remap Online were going to make social media work for this client, our team had to find a way to fuel their content needs without spending a large chunk of their budget doing it. 
In response to that challenge, our team here at Remap Online decided to embark on a mission to train up their Tour Guides to capture the most engaging moments of the day. 
The tour companies' own research showed that passionate fans and their closest friends and family were the people who were most likely to buy a ticket for the tour.
So we developed a strategy that leveraged the access their staff had onsite, to both the customers of the tour, and the stars of the show. Tracking the performance of their most popular and potent posts over time, we could see that getting customers to take pics of themselves alongside the stars and then share those on Instagram and Facebook provided powerful organic reach. 
The staff were already there, they had the time and the connection with patrons. 
They just needed some guidance with the right content strategy, and importantly, they needed some training to unlock it all. 
So we put the Tour Guides through our Smartphone Photography boot camp. Smartphone Photography boot camp. 
Teaching them how to use their phones to get the best content.
We set up a workflow where they could provide that content in real time to our social media team, who would then write the copy and post it to their channels at exactly the right time to get the most reach. 
Tagging the customers who appeared in the content alongside the stars generated thousands of views and provided a platform for organically growing their audience reach.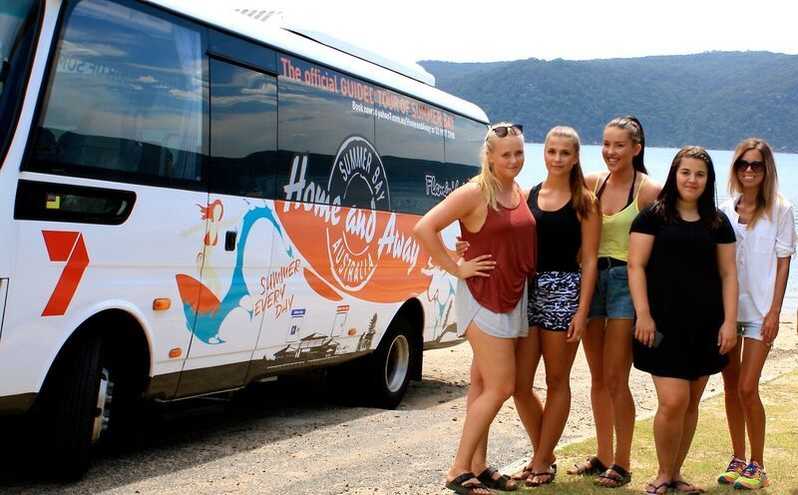 STAFF EDUCATION IS A GREAT INVESTMENT
Social Media Marketing


Smartphone Photography


This approach achieved two main things. 
It gave the client a way to create the content they needed from every single tour systematically. Authentic, organic content created through the lens of the customer experience, that supercharged their Social Media marketing and drove sales. 
It also gave the Tour Guides another tool to use to add value to the customer experience. Instead of standing in the corner waiting for the day to end, the Tour Guides were suddenly engaging directly with their customers. Offering to help them get selfies with the stars and their friends, and then taking notes to pass onto our team so those images can be shared across social media tagging those customers and their friends. And all the customer had to do extra was a smile for the camera. 
If you are thinking about getting into social media marketing, then you are going to need content. Training up your staff, partners, suppliers and customers to become your content creators can be highly effective when it's done right. 
Showing happy customers, who were enjoying the tours, meeting their favourite TV stars, and sharing that content with their closest friends and family proved to be a winning formula.
Bookings doubled in just a few weeks. 
You don't need to pay for camera equipment, or expensive photographers every time you want to create content for your business. Yes, you will likely need some hero content for which we recommend paying a professional photographer. But you also need an everyday stream of content that will fuel your strategy for growth. 
These people were already there, and they had high definition camera equipment sitting in their pockets (their smartphone), we just needed to teach them how to use it.