Christmas is always hectic, so make sure you get Facebook's Christmas Marketing Guide to help your business make the most of it.
New shopping behaviours have emerged amongst all consumer groups this year as COVID-19 impacted so many different aspects of our lives.
To help, Facebook has commissioned an extensive piece of research that takes a closer look at the habits that have formed through the Pandemic, and how those habits will likely shape the trends of the upcoming Christmas season.
The research uncovered 5 Important Insights;
Mobile commerce isn't all just for the young folk. Gen X and Boomers have been dominating e-commerce – globally.


People will flock to Discount-Sales events to save a buck during the recession.


Self-gifting will likely trend up as people look for something positive in difficult times.


Recessions are a time of rapid change and disruption. They force people to try new products and services.


People will only buy your products if they can afford it, see that it's genuine and that your brand stands for something that they also believe in.


This year Christmas is going to feel very different, so all of us need to be mindful of the context within which we communicate any marketing activity. We all need to adapt our tone and content to suit the times we're living in.
As you plan your campaigns, consider your creative and demonstrate empathy for peoples situations – some peoples lives may severely be affected by the events of 2020, and others may not be affected at all
Either way, shoppers have been flocking to digital channels right around the world. Digital requires focus, so you need to think closely about how you wish to communicate your brand identity online. This is especially true when you're looking to advertise on something like Instagram, where the content standards are high.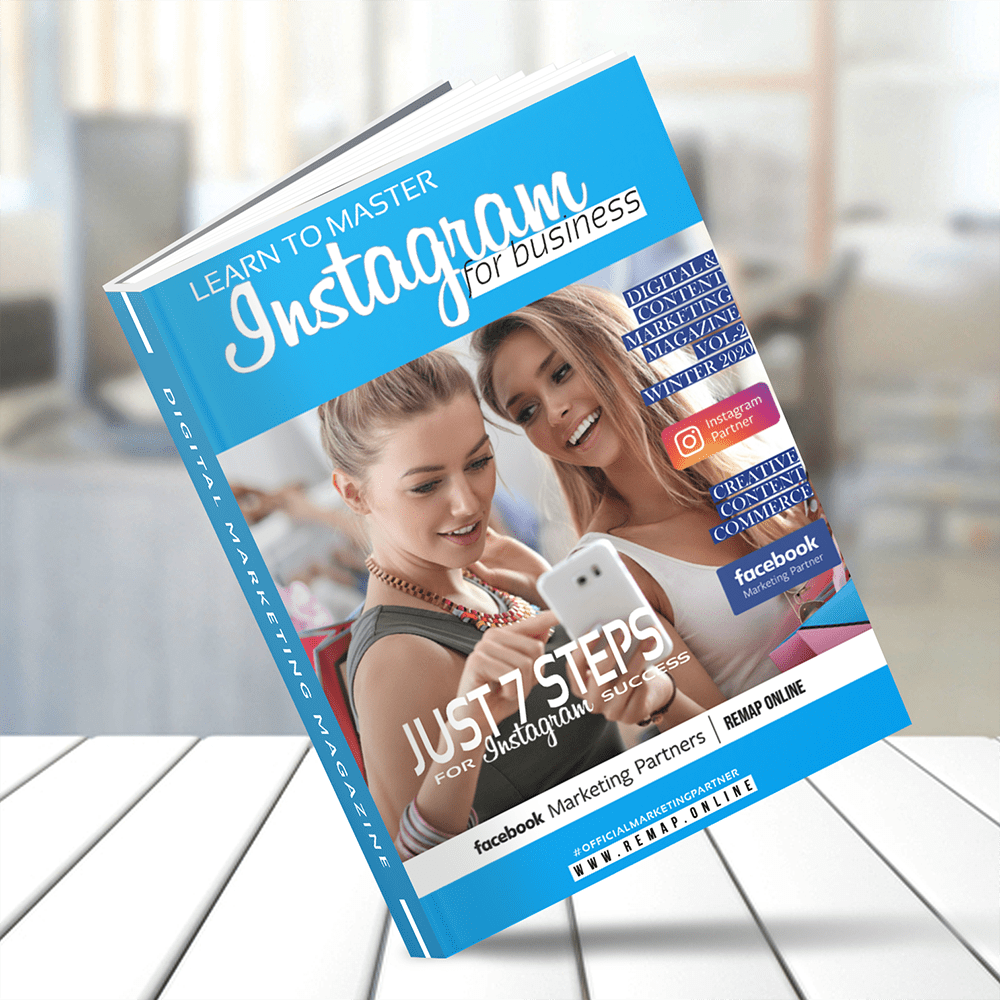 How bid is Instagram? As of January 2020, there are nearly 1 billion monthly active users on Instagram. 1 Billion is a big number, but it's only good enough to position Instagram at #2 behind Facebook (2.8 billion). Want insights like these? Get Digital Marketing Magazine.
Get Your Free Digital Magazine,
Vol 2 | Digital Marketing Magazine | Learn To Master Instagram For Business
You need to use your brand's visual language.
Go back to your strategy and see how you can align to it with the right image selection, colours, and fonts. Yes, you need to stand out, but more importantly, you must be consistent.
Consistency builds trust, increases familiarity (also known as brand recognition or recall) and differentiates you from your competition – as your customers get to know you better.
Here are some other Creative considerations for your Social Media Marketing this year;
Consider the context, show empathy and be authentic.
The traditional Christmas parties and other social events probably won't happen this year. Christmas eve ques and shopping in physical stores in mass also probably won't happen this year. But there are other, creative ways to emphasise the festive spirit.
Don't be afraid to celebrate
Christmas is a time to uplift and inspire. In one poll, 70% of people agreed that they "want to continue to hear from brands and companies on what they have to offer and what they stand for."
It's ok to break with tradition
With Facebook's Christmas Marketing Guide you won't be afraid to explore new territories. So refresh and design your festive moment, a killer sales season isn't far away.